W naszym pakiecie SPA dla Dwojga:
Dwa (lub więcej) komfortowe noclegi w klimatyzowanych pokojach typu Comfort

Widok z pokoi na las lub jezioro- natura na wyciągnięcie ręki 

Wyśmienite śniadania w formie bufetu obfitujące w zdrowe i regionalne specjały


Doskonałe obiadokolacje, w tym jedna romantyczna kolacja dla dwojga

Niespodzianka w pokoju

Dwa vouchery do SPA o wartości 100 PLN
Atrakcje i udogodnienia w cenie:
Nielimitowany wstęp na przeszklony basen z widokiem na park zdrojowy
Nielimitowany wstęp na saunę parowa i infared
Dostęp do strefy cardio i fitness 
W każdą sobotę muzyka na żywo
Monitorowany parking przed obiektem
Wi- fi na terenie całego obiektu
Wypożyczalnia kijków Nordic Walking
Do Państwa dyspozycji: (za dodatkową opłatą)
Strefa Wellness & SPA - to tutaj możesz skorzystać z licznych zabiegów odnowy biologicznej: regenerujacych, upiększających i odmładzających ciało 
Cafe & Bar nad Jeziorem – pijalnia ziół i herbat - kawiarnia z panoramicznym tarasem z widokiem na jezioro. Doskonałe miejsce na spotkania towarzyskie lub relaks z książką w ręku a to wszystko w otoczeniu natury
Wypożyczalnia rowerów
Dlaczego warto wybrać się na romantyczny weekend nad jeziorem w Augustów Medical SPA?
​​​​Jesteśmy otoczeni dziewięcioma jeziorami i rozległą Puszczą Augustowską. ​​

Nasz obiekt znajduje się nad samym jeziorem Necko, chwilę od nas znajduje się Jezioro Białe. ​​

Posiadamy nowoczesny, przeszklony basen z niespotykanym widokiem na park zdrojowy. ​​

W strefie wellness znajdują się również sauny: parowa, infrared oraz japońska. ​​

Proponujemy doskonałe posiłki uwzględniające produkty regionalne

Lokalizacja obiektu sprzyja pieszym wędrówkom oraz rowerowym eskapadom

Organizujemy wycieczki do Wilna, po Suwalszczyźnie oraz występy artystyczne, wieczorki taneczne i tematyczne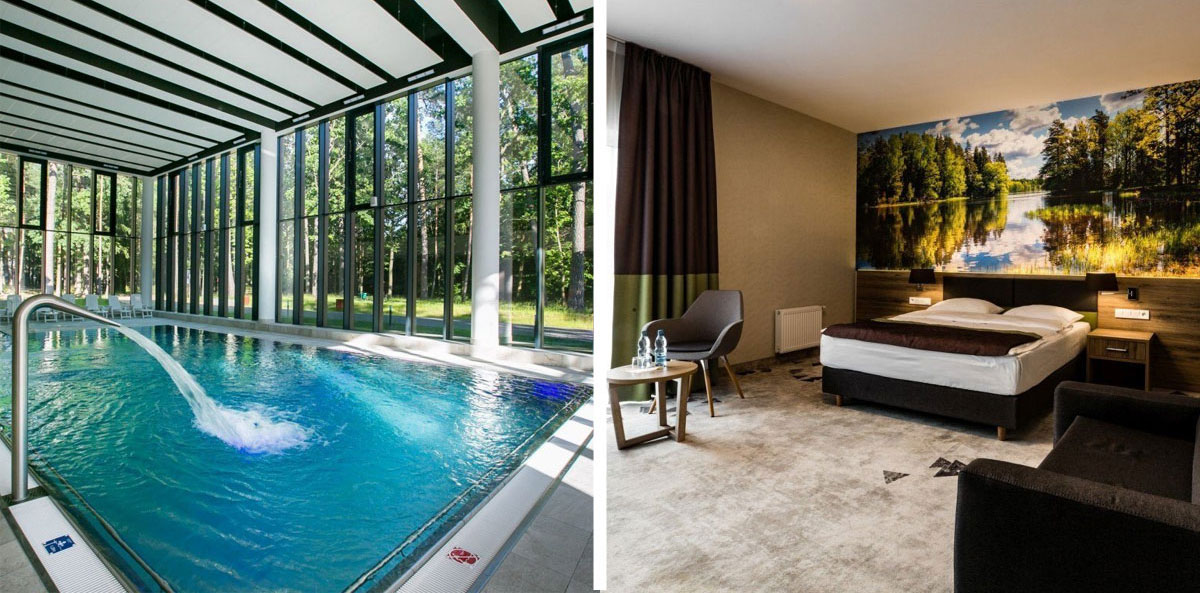 Cena pakietu 
380 zł/os.
Warunki i informacje
​​

*zastrzegamy prawo do zmiany programu z przyczyn od nas niezależnych

​​Doba rozpoczyna się od 15:00 w dzień przyjazdu, a kończy o 12:00 w dzień wyjazdu.

Opłata uzdrowiskowe w wysokości 4,20 PLN / osoba / doba nie jest wliczona w cenę pobytu.

Przy rezerwacjach dokonywanych przez stronę www.sanatorium.augustow.pl zastrzegamy sobie możliwość zmiany pokoju podczas pobytu.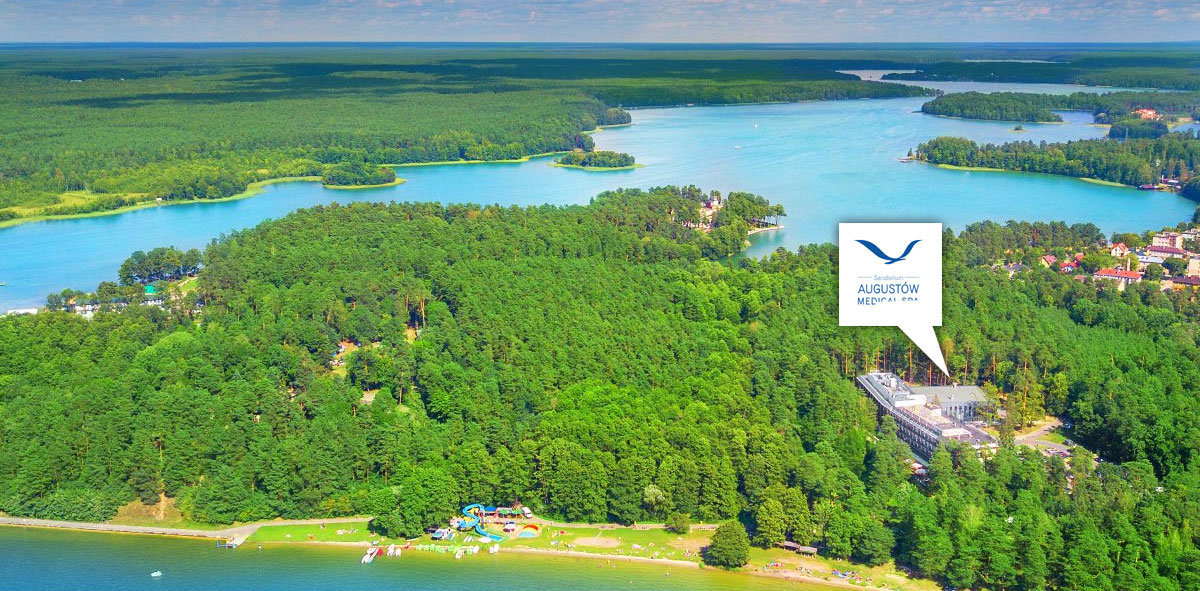 Jak rezerwować?
​Rezerwuj pakiet online - skorzystaj z przycisku po prawej stronie

​​Rezerwuj pakiet telefonicznie lub zapytaj o szczegóły: 87 643 28 71

​​Rezerwuj pakiet mailowo lub zapytaj o szczegóły: recepcja.sanatorium@biavita.pl
Opinie o nas